Shavtelistr 13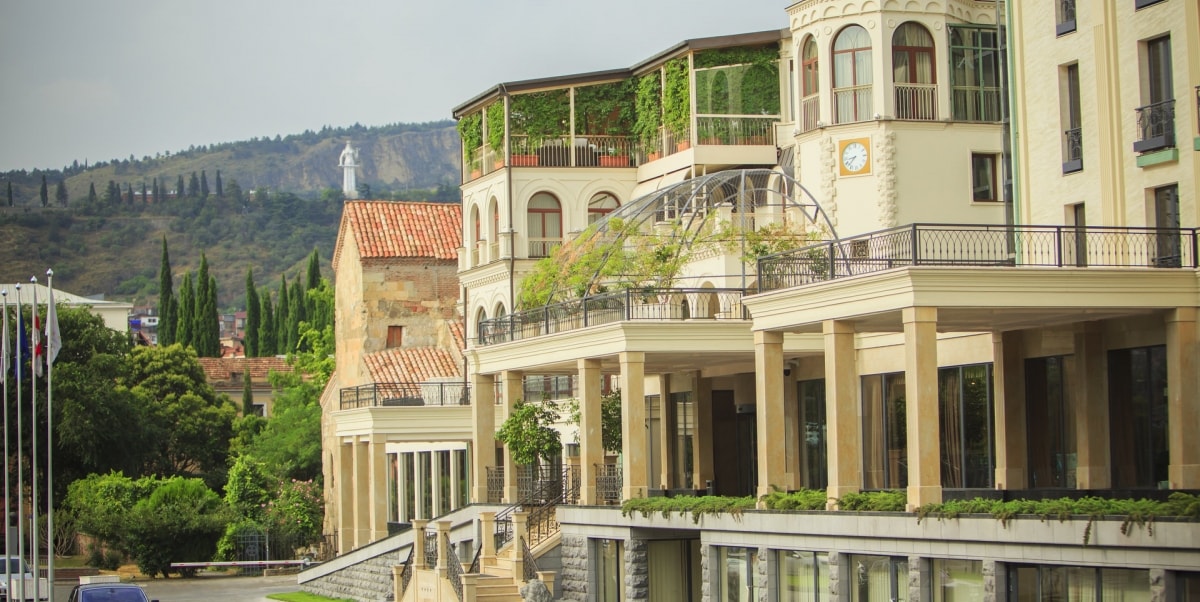 0105 Tbilisi, Georgia
LOCATION AND ACCOMODATION
"Ambasadori" – 4star, small but luxurious hotel located in the historical center of Tbilisi between the Anchiskhati church and the puppet theatre, on the right side of river Mtkvari. It's situated not far from Tbilisi business center, shops, museums, galleries, theatres and other cultural sights.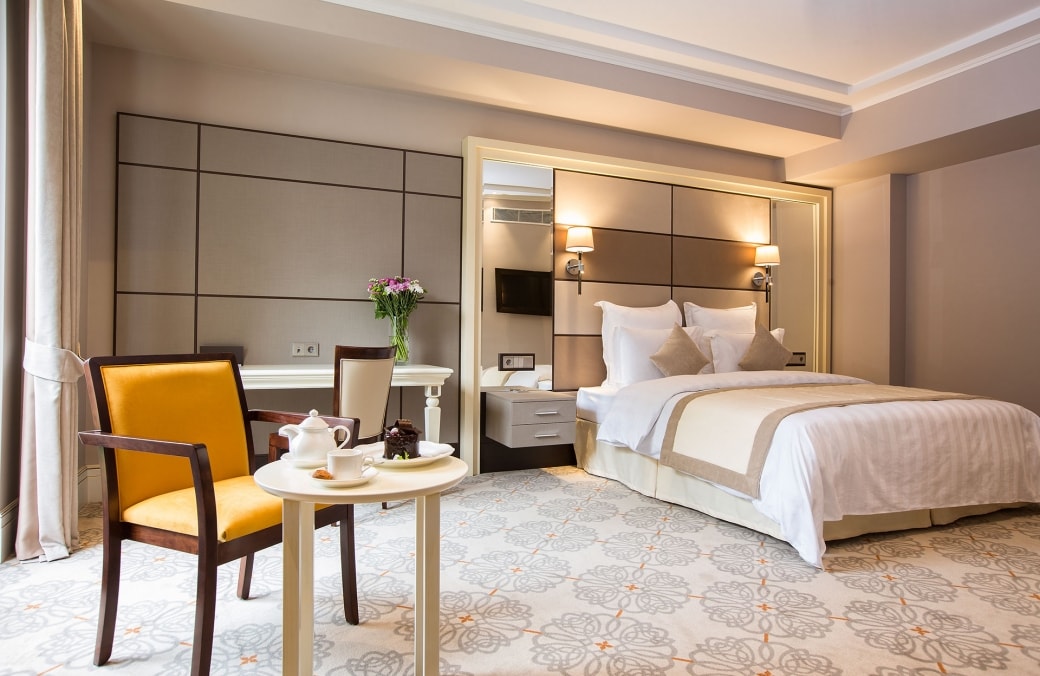 FACILITIES ANDSERVICES
There are 40 rooms at the hotel, including presidential lux. Rooms are designed with a mixture of classical and modern styles. Hotel windows offer a spectacular view on Old Tbilisi, Mtkvari, and some rooms offer gardens. There are rooms for non-smokers at the hotel. All hotel rooms have colored TVs with satellite channels, internet communication, telephones, individually controlled air conditioning, and mini-bar and safety system. Big bathrooms include a bathtub with shower or stall shower and a hair drier. Lux rooms have hot tubs. Therefore, all your needs are taken in consideration. Room price includes breakfast. Buffet is served on the terrace that offers a view on river Mtkvari. There's an elegant hall for V.I.P. meetings. Conference hall that fits 100 people is equipped with latest technologies. Experienced hotel staff will be delighted to discuss with guests the possibility of arranging breakfast or dinner in the specific room.
RESTAURANTS AND BARS

The terrace restaurant is the favorite place of hotel's guests. It's built on the 4th floor, so the guest can see river Mtkvari and president's residence. Chefs prepare both Georgian and international dishes for the guest to choose. There's also a dining room that fits 10 people on the last floor. Your guests will never forget the view that opens from Ambasadori.