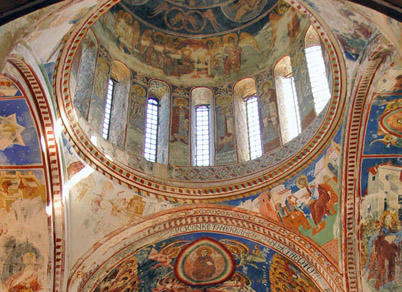 Among the monuments of world heritage by UNESCO you can find the ancient capital of Georgian kingdom, Mtskheta, the massive complex Bagrati Cathedral and Gelati in Kutaisi, and the mountainous region of Svaneti and its village Ushguli, the Europe's highest settlement in Georgia.
The historic churches of Mtskheta, former capital of Georgia, are outstanding examples of medieval religious architecture in the Caucasus. Bagrati Cathedral and Gelati Monastery, with mosaics and frescoes as decoration of its interior in the Byzantine style, represent the flowering of medieval wall painting in Georgia.
Preserved by its long isolation, the Upper Svaneti is an exceptional example of mountain scenery with the villages of medieval type and tower houses, which were used as dwellings and defense posts against the invaders who plagued the region.