26 May Square;
0171 Tbilisi, Georgia
LOCATION AND ACCOMODATION
Holiday Inn Tbilisi is a comfortable hotel, located in a very center of one of the biggest commercial and business region of Tbilisi, Saburtalo. There is a metro station near hotel. It is very easy to get to hotel by car as well as by public transportation. During the Soviet times, this fascinating, 21 floored glass building, with its unique exterior and wonderful view, was a symbol of the city. And even now after the reconstruction, it is quickly getting back its old glory. The mixture of old style and modern elements, added up with high class service, will impress every guest.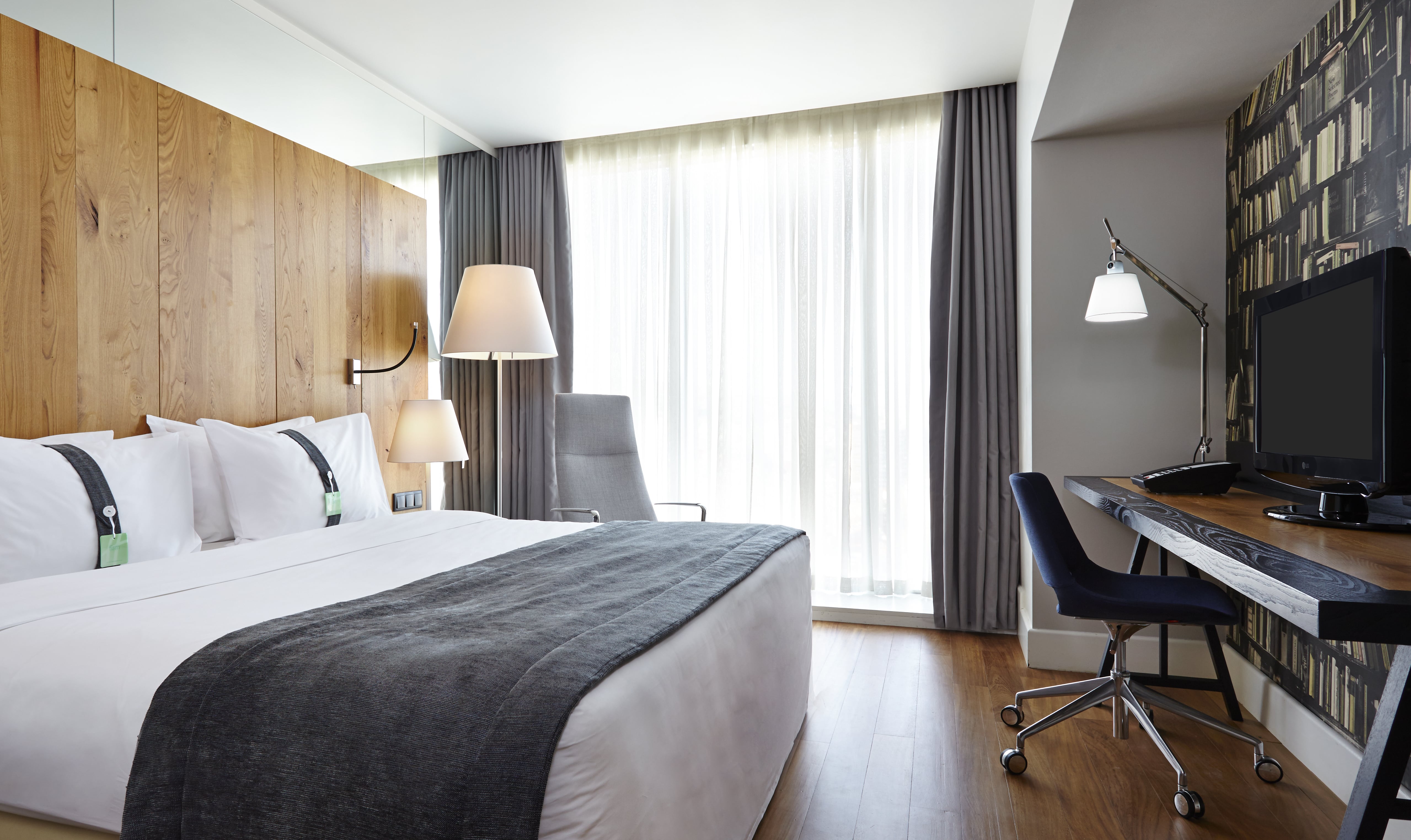 FACILITIES AND SERVICES
Hotel Holiday Inn has 272 rooms, including single bed, double bed, half suit or suits – with the view of the city or hotel pool. Hotel rooms have amazing modern décor. Wallpaper is from UK, lights and furniture is from Italy, floor is made from African tree Iroko and GeorgianChestnut, which makes the style so unique. In each room, you will find free coffee and tea, hairdryer, iron and ironing board, mini bar, fridge, phone with access to the city line, high speed internet, LCD TV, air conditioner, safe, table and etc. Hotel also has cleaning and dry cleaning services, as well as protected car parking. Hotel pride is 24 meter long swimming pool, which is located on 1600m2 of wood floor cover and is a perfect place to hold outdoor activities or meetings or to simply relax. Adjara Conference Hall and Glass Meeting Room are comfortable to hold conferences, they are equipped with modern technology and se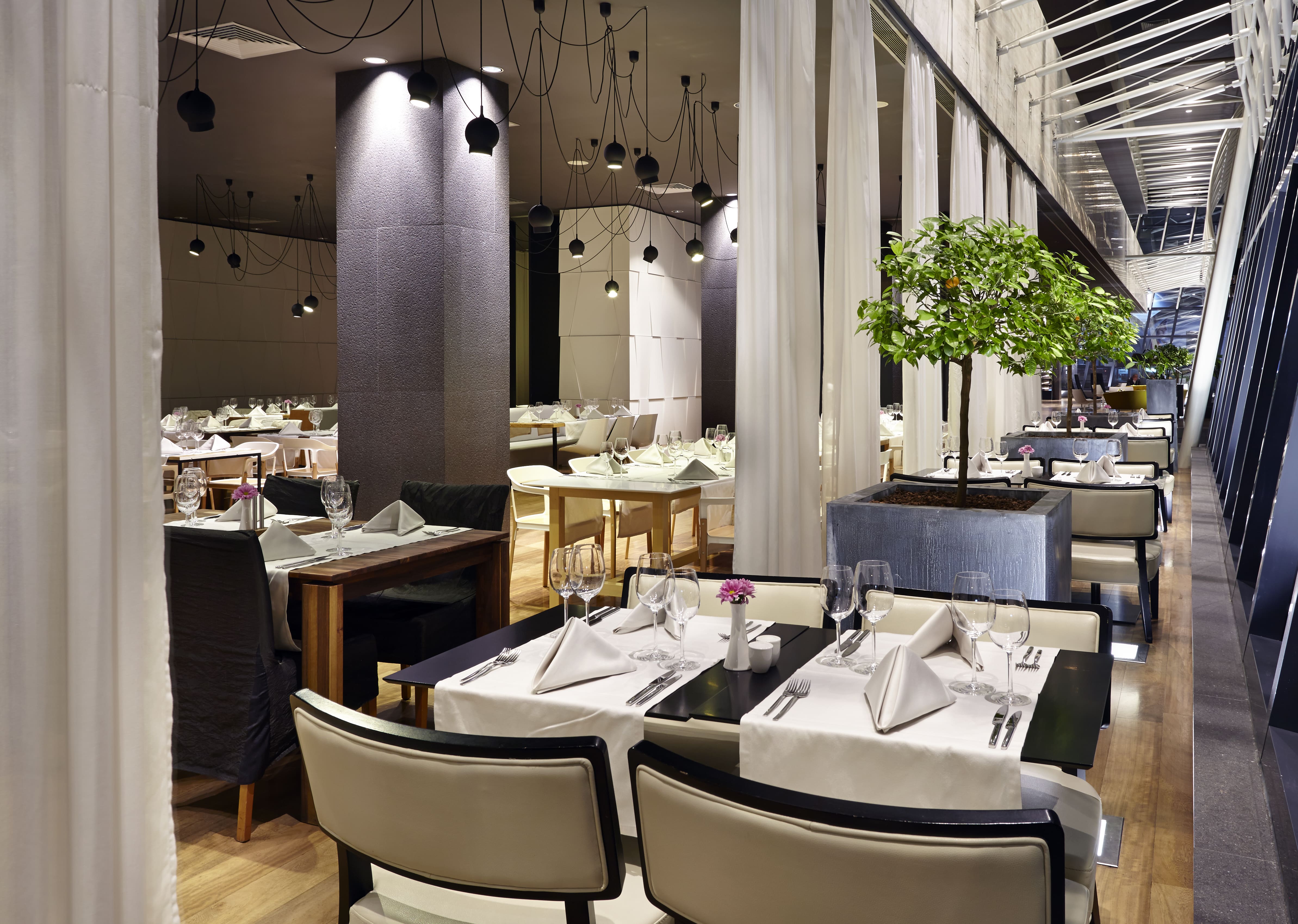 rvices.
RESTAURANTS AND BARS
Wonderful breakfast in the hotel, with a huge variety of fresh made food, will fill your body with necessary amount of energy to keep you energized for the entire day.Modern décor and pleasant staff of restaurant "Adjara" creates comfortable and calm atmosphere around you. And a chief cook Tomas Muller, winner of two Michelin Stars, will impress you with his marvelous meals. A mix of a glass of wonderful Georgian or European wine and a great meal will ensure you that your life is fulfilled.An ideal place to rest after a long day of shopping or sightseeing is Biscuit Bar and Lounge. A modern décor element of glass wall separating them, brave mix of a wooden floor and stone columns create a feeling of a big space and comfort.