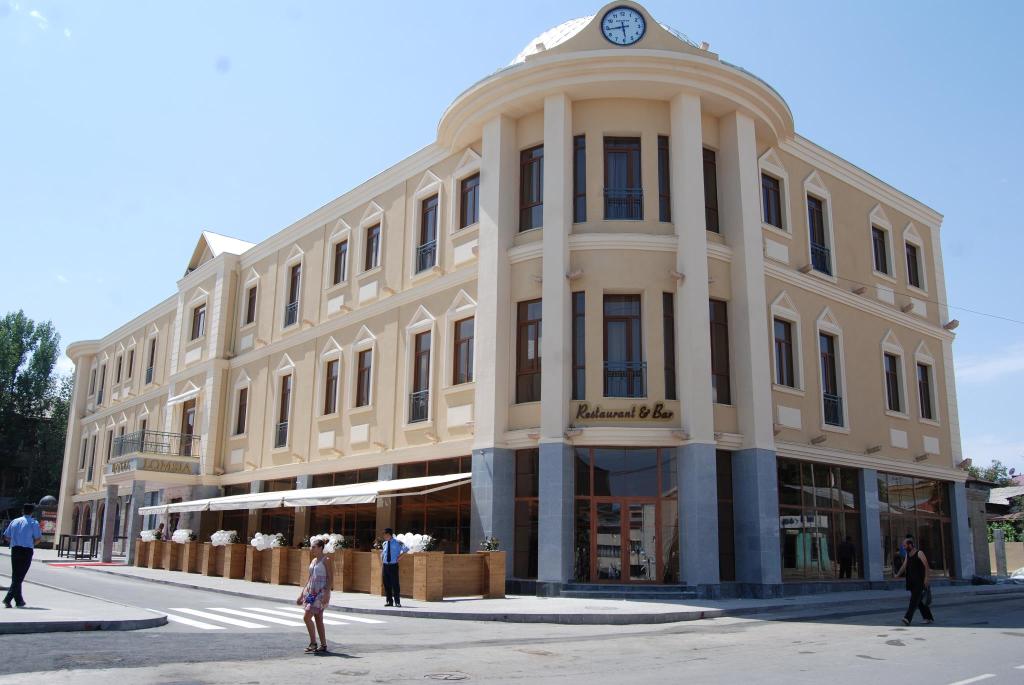 Akhaltsikhe 0800, Georgia
LOCATION AND ACCOMODATION
The hotel is located in the heart of historic Akhaltsikhe, next to the central park, Lomsia Hotel is within walking distance of premier tourist attractions like Rabati castle.
FACILITIES ANDSERVICES
The hotel offers 9 single rooms, 13 doubles, 34 twin rooms, 6 suites, and an apartment. All rooms are furnished with a bath and shower, satellite TV, and a telephone. High-speed Wi-Fi internet is accessible throughout the building. Two rooms come with adjoining doors as well as handicap-enabled b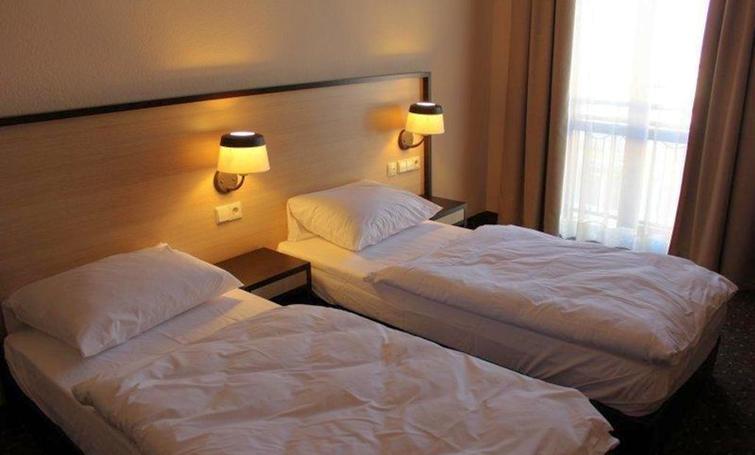 ath facilities, especially designed for any special needs our guests may have. The hotel has fully equipped conference rooms for every professional need.
RESTAURANTS AND BARS
The hotel offers full accommodations bound to make any getaway unforgettable, including: Tamar Restaurant where you can taste fine Georgian, as well as a plethora of international dishes, both hot and cold. The hotel can serve up to 80 people in our Restaurant accompanied with soft music and nice atmosphere. We also offer a VIP dinning service for up to 30 people at a time, as well as buffet catering for large groups. King's Bar that offers a wide variety of wines, cocktails and many different beverages. Located right outside the hotel, beautiful terrace can accommodate guests no matter what the weather conditions. You can enjoy your food while watching the busy streets and park, situations just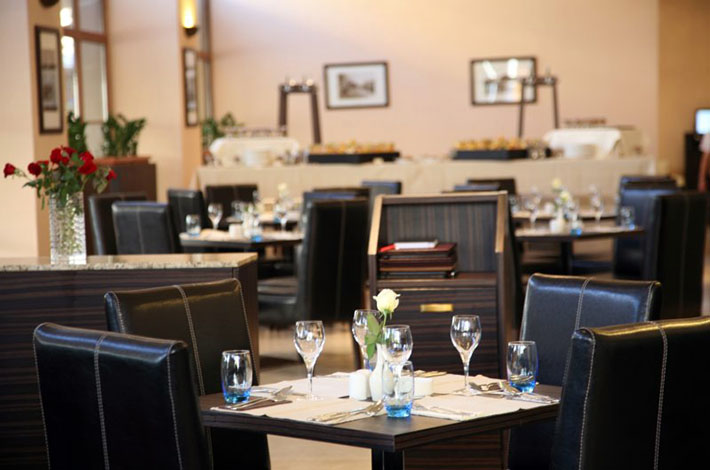 across the street. Terrace is punctuated by a fence and various plants, creating an intimate atmosphere for outside dining and parties, right in the center of town.
CONFERENCE HALL
The hotel offers a thirty-square-meter conference room for up to 50 people and the hotel staff can arrange it according to any need.