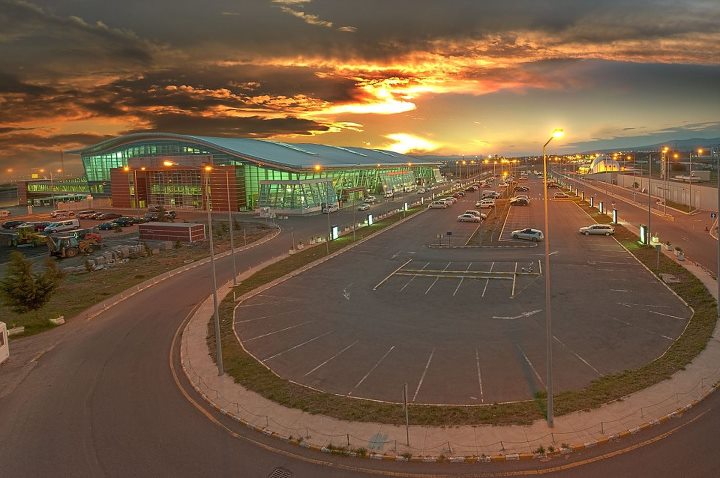 VISA FOR THE VISITORS
Georgia has dermined the list of countries citizens of which will be authorized to enter Georgia without visa for the short-term visits (Not exceeding 90 calendar days in any 180 day period).  A list of countries that do not require a visa can be found here. (https://www.geoconsul.gov.ge/en/nonvisa_en.html)
LANGUAGE
Georgian is the official language of Georgia. It is spoken by about 4.1 million people mainly in Georgia, and also in Russia, Ukraine, Turkey, Azerbaijan and Iran. Georgian with the related Mingrelian, Laz and Svan languages make up the Kartvelian, or South Caucasian language family. In Georgia it is possible to make yourself understood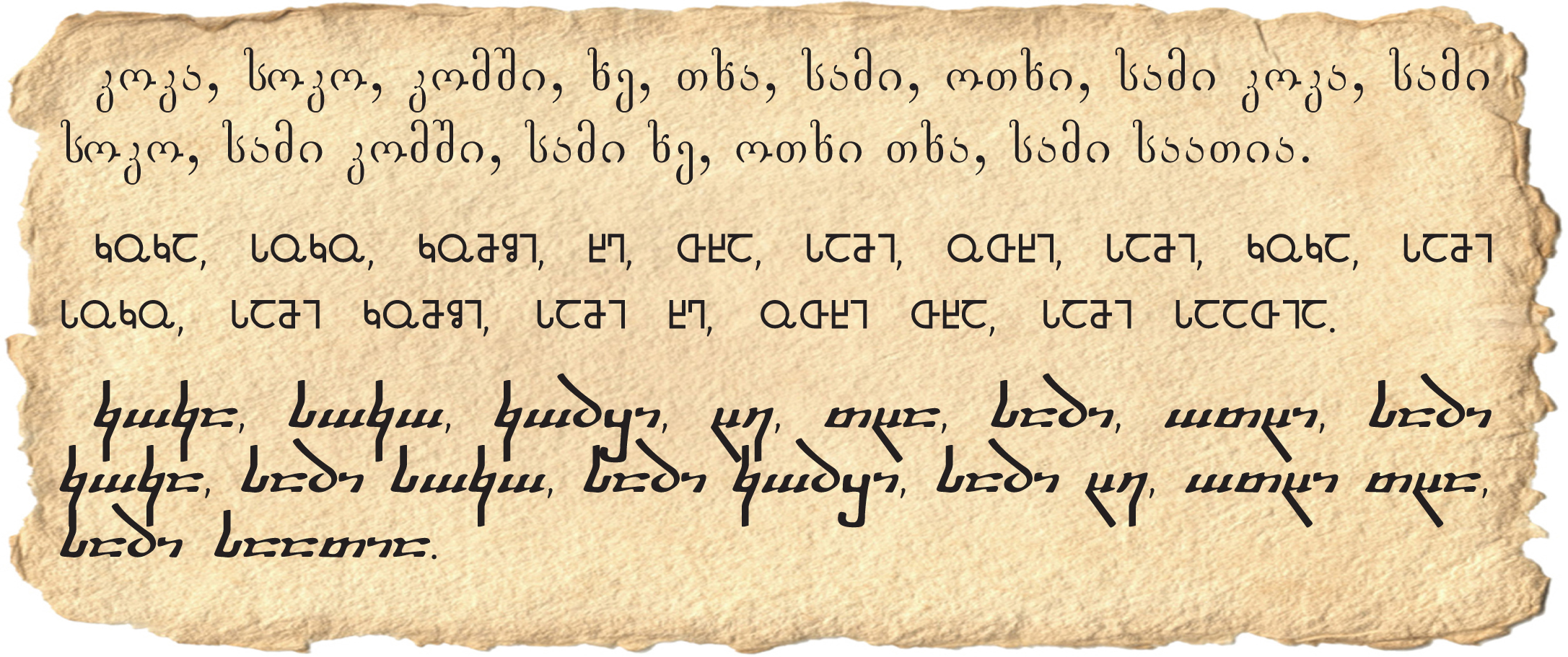 in English or Russian.
CLIMATE
The climet of the country is extremely diverse, considering the small size of the country. The climate is dry, continental in the eastern part of Georgia, with a hot summer and mild winter. In the western part of Georgia, on the Black sea seaside – warm subtropical.The Great Caucasus Mountain Range plays an important role in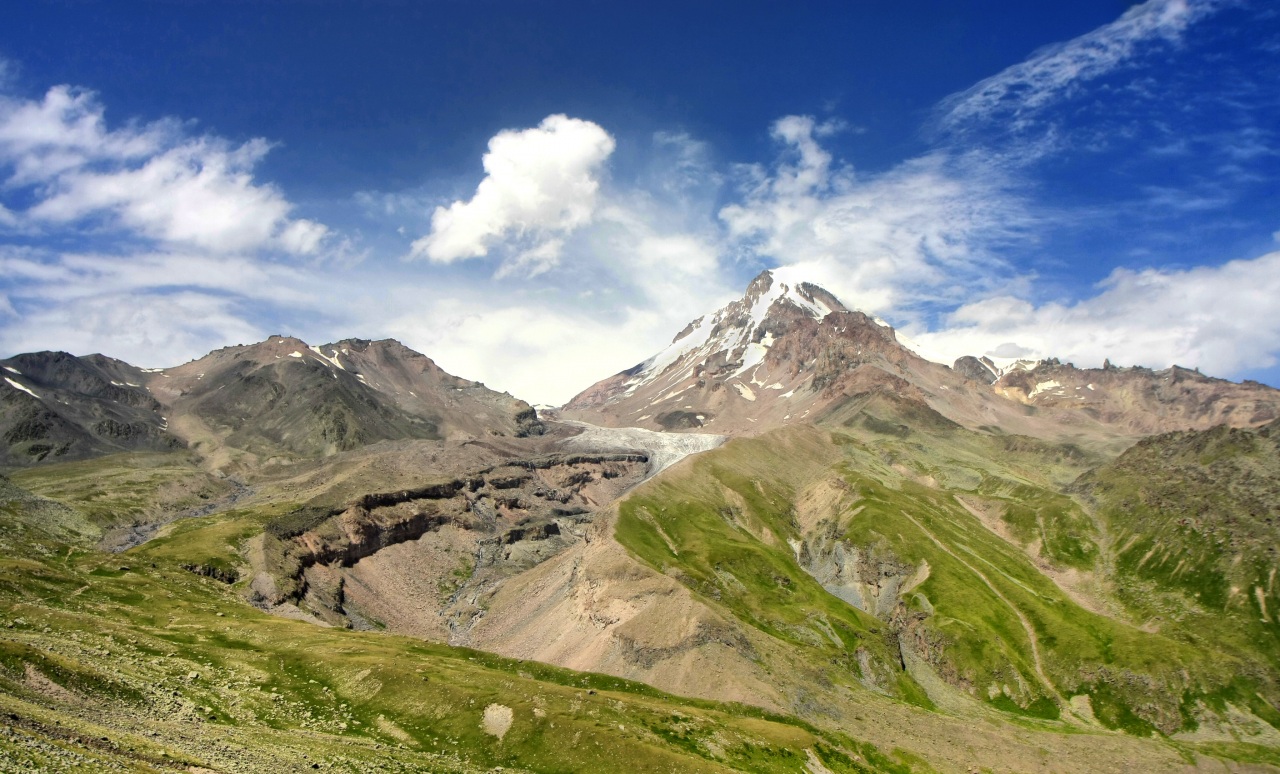 moderating Georgia's climate, protecting the country from the penetration of colder air masses from the north, whilst the Lesser Caucasus Mountains protect from the very dry, hot air masses from the south. Average temperature in summer range from 20 °C to 35 °C and in winter from 1°C to 10°C.
GEORGIA LOCAL TIME DETAILS
Georgia Standard Time – is abbreviated as GST.
Georgia utilizes standard time year round. Georgia is GMT/UTC + 4h during Standard Time and does not utilize Daylight Saving Time.
CURRENCY
The Georgian Lari is the currency of Georgia. The currency code for Lari is GEL. It is devided into 100 Tetri. Tetri is an old Georgian monetary term used in Ancient Colchis from the 6th century BC.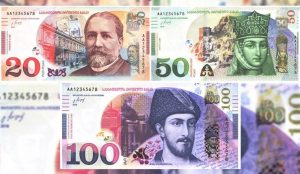 Small coins start at 1 tetri followed by the  2 tetri, 5 tetri, 10 tetri, 20 tetri, 50 tetri, 1 lari and 2 lari. Banknotes begin with the 5 GEL followed by the 10 GEL, 20 GEL, 50 GEL, 100 GEL, 200 GEL and 500 GEL. 
Exchanging Money 
There are 3 basic methods of currency exchange:
Banks – a good enough exchange rate, however they are closed in the evenings and on weekends.
Hotels – exchange rate is lower, but is available practically at any time of night and day.
Exchange Spots – the best exchange rate, but depends on location. 
TIPPING
It is customary to leave a tip in restaurants. It usually expresses appreciation for excellent service. Tips are usually left at the level of roughly 10 percent of the bill.
RESTAURANTS

Restaurants, pubs or cafes are often open from the morning until late at night, often till the last guest leaves. Bars or clubs are often open even long after midnight, especially at weekends. The service pay is 10%, almost in every restaurant and bar.
SMOKING
There is a complete ban on smoking in enclosed areas freely accessible to the public, covered platforms, shelters and waiting rooms and rail transport as well as public transport in cities.  Some restaurants you can find separated places for non-smokers. Tobacco products may not be sold to persons under the age of 18. 
POWER
220 V, 50 Hertz, European standard's plug ins are used all over Georgia. Four plug ins with three holes and an adaptor is needed.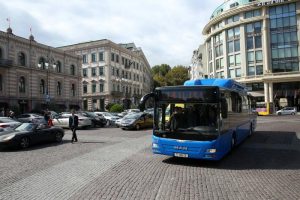 PUBLIC TRANSPORT IN TBILISI
Tbilisi Underground, called the Metro for "Metropolitan". It operates from 7:00 to 24:00. The cost is set at 50 Tetri. You need to buy a Metromani travel card to use the Metro that can be bought and re-charged at each metro station. Metro stations are identified by the red (M) sign.
The city yellow buses run around the entire city. You can buy a ticket at the ticket machine in the bus. The ticket machine doesn't give change so the fare should be paid exactly with coins or touch your plastic pre-loaded Metromani travel card. Buses run at fixed times from 7am till 11pm. Early in the morning and in the evening they run infrequently. They only stop at specified bus stops.
There are also yellow minibuses called Marshutkas in the city that you can catch it basically at any spot you wish as the minibuses have no fixed stops, except Chvavchavadze amd Rustaveli avenue where you can catch it only on bus stops.  The passenger may ask the driver to drop him/her off at any place he/she desires. You can pay with cash or use Metromani travel card as well. They run from 7am to 10pm.
TRANSPORT TO THE AIRPORT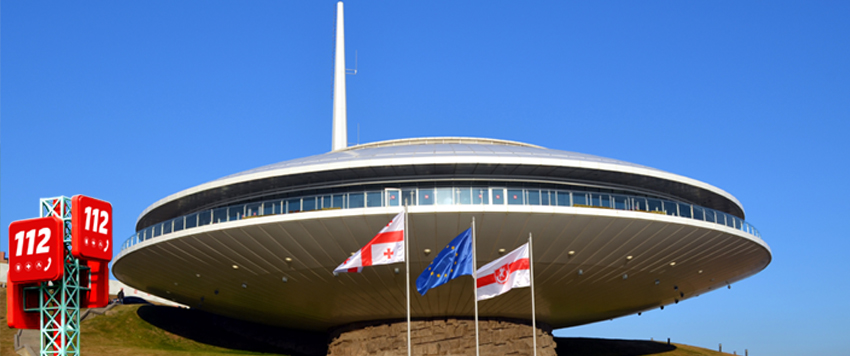 Tbilisi International airport is located in 20 kilometers from the city center.
The building of Tbilisi airport was finished in 2007. It's a modern building equipped with everything necessary for passengers comfort. 24 registration windows and 32 passport control windows make the process of arrival and departure very fast. Direct flights to Tbilisi arrive from different cities of Europe and Asia: Frankfurt, Amsterdam, Munich, Vienna, Paris, Tel-Aviv, Athens, Istanbul, Moscow, Baku, Donetsk, Kiev, Astana, Almaty, Odessa, Minsk, Tashkent, Riga, Larnaka, Dubai. Transitional flights are offered by such air companies as British, Lufthansa, Air Baltic, Turkish, Ukrainian and Azeri, arrive from any spot in the world. The airport is provided with 24 hour duty-free shops and cafes.
The transport to the Tbilisi International Airport:
Regular buses stop at the bus station in front of the Arrival hall, Municipality Bus # 37 serves the route -Airport-Tbilisi city – from 07:00 to 23:00
With train passengers can get to the airport in 20 minutes from Tbilisi Central railway station. Airport railway station is located 70 meters from the Airport building.
Taxi service at Tbilisi International Airport is available outside the terminal, just at the curbside of the Arrival Hall and provides 24 hour service to the passengers. Taxi fee is 25 GEL from the airport to the city center.
HEALTH
As for any other adventure standard insurance is highly recommended during your trip to Georgia. Georgia has great medical institutions. In the medical market there are many insurance companies which offer travel insurance, to travelers in Georgia. Their product will allow them to purchase local insurance and medical services in the whole country.
SAFETY
Most of Georgia is very safe for travelers. Crime rates are one of the lowest in Europe. It is now safe and reasonable to trust the Georgian police. Police cars are patrolling streets in Georgian cities and towns regularly, and can help in case of car trouble, or any other problem on the road.  However, Georgia leads the South Caucasus in reported road traffic accidents. You should be careful when crossing the street; Georgian drivers refuse to stop at pedestrian crossings.
EMERGENCY NUMBERS
In case of emergency call 112. Emergency response center service is available 24/7, in accordance with request of ministry of inner affairs. 112 accepts emergency calls from every part of Georgia and unites 3 centers of reaction to emergency situations in Georgia, such as:
Fire Department.
Police
Ambulance
Number 112 is available from mobile and regular phones, even if there is no balance on your phone or a SIM- Card is missing. All calls are free.
CONNECTION
Country code is +995 and code of Tbilisi is 322.
Georgian mobile connection operators (Geocell, MagtiCom, and Beeline) cover country's territory almost entirely. There are also a lot of Wi-Fi zones (Tbilisi metro, hotels, cafes, restaurants) which allow their guests to use internet for free.
TAX RETURN IN GEORGIA
It is already 4 years "Tax Free" service acts in Georgia and the service is used by 230 commercial objects that have the right to issue receipt if the total value (excluding VAT) in a single receipt exceeds 200 GEL.