Square of Rose Revolution, 1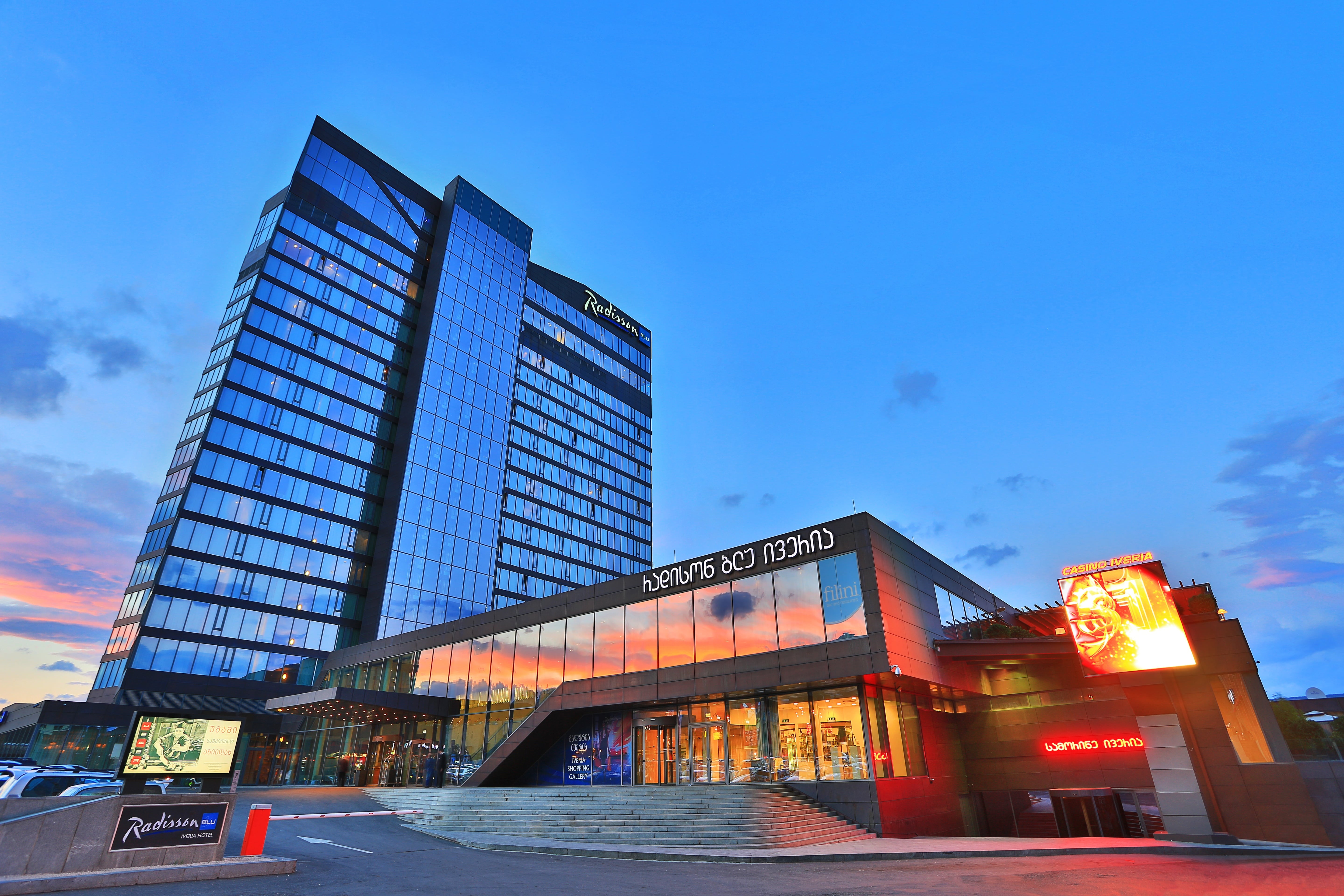 0108, Tbilisi Georgia
www.radissonblu.com/hotel-tbilisi

LOCATION AND ACCOMODATION
Radisson Blu Iveria is a modern comfortable hotel situated in the center of Tbilisi's business and commerce center, on city's main avenue, which makes it an ideal place for business tourists. The building is located on the hill above the river Mtkvari, which gives guests an opportunity to choose a room with a view on city or a river. It is comfortable to reach the hotel both via personal transport or city transportation. Nearest Metro station is only a few minutes of walk away. The railway station can be reached in 10 minutes, international airport – in 25.
FACILITIES AND SERVICES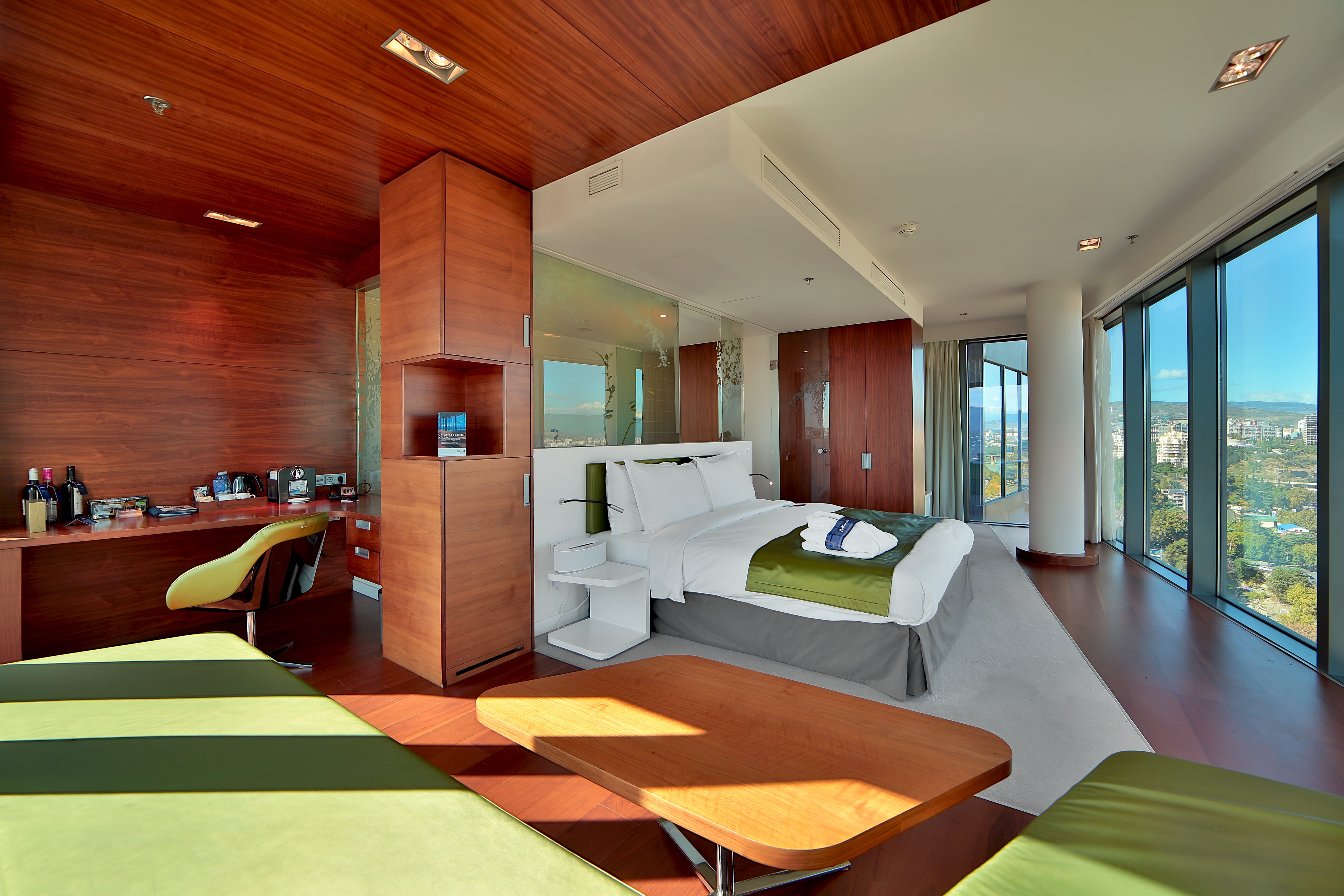 Radisson BluIveria has 249 rooms: singles, doubles, suits, half suits, business-class rooms. Hotel offers 10 rooms specially equipped for people with disabilities. Rooms are designed in modern style. Business-class room is not only well equipped and comfortable, but also has necessities such as espresso coffee machine, daily newspaper delivery and interactive TV. The hotel has cleaning and laundry service, secure parking lot that fits 50 cars. Spa and fitness centers are located on two top floors. Overall area is 1,600 m2on which 9 procedure rooms, 2 glass saunas, spa baths, closed pool and several stall shower are located. Spa center is introduced by well-known French brand, Anne Semonin. Fitness center is available all day long. Therapy includes cosmetic procedures, for face and body and massage. Iveria casino offers a wide variety of board games and gambling machines. There are 10 halls for conferences and business meetings in hotel. The main conference hall Iveria can be used for big events, as well as wedding banquets, business conferences and can also be split into 3 separate halls. The nearby territory is perfect for holding coffee breaks, buffets, and exhibitions.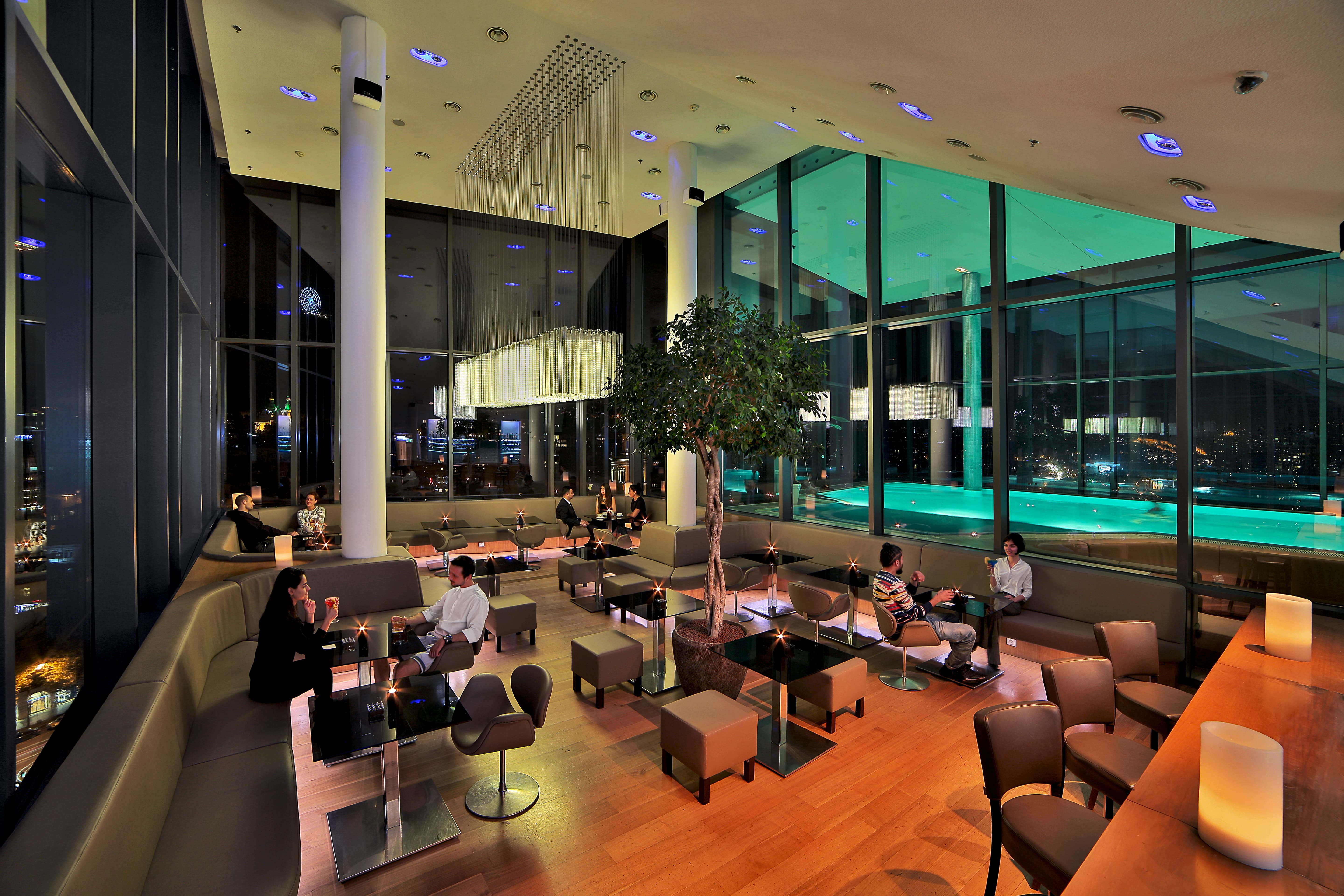 RESTAURANTS AND BARS
Restaurant Fillini is situated on hotel terrace that offers a beautiful view on the city. Stylish, cozy atmosphere and Italian dishes will help you enjoy your vacation. Terrace is open onsunny and warm days. Decorative plants and umbrellas will protect you from the sun and will ensure your comfort. Terraces open for dinners and suppers, from May to October. Terrace guests can enjoy a wide variety of both Georgian and International cuisine, including grilled fresh meat. You can listen to live music performed by both local and foreign musicians, every day from 21:00. Restaurant and bar Surface fully reflects hotel's style and design. Two fireplaces create a very calming atmosphere. You can organize a separate party of a business dinner in the specially provided place. There is also a garden. Unique for its location on the top of the hotel on 19th floor bar Oxygen is a perfect place for the ending of a tiresome day. With the drink in their hands guests can enjoy the view of night Tbilisi.