10 Chanturiastr.,
0108 Tbilisi, Georgia
LOCATION AND ACCOMODATION
Kazbegi Rooms is the first project of Rooms Hotel Chain, high up in the glorious breathtaking beauty of the Caucasus. This part of Georgia is famous throughout the world for its dramatic mountainous range and the second highest peak (5,033 meters). Located at the base of Kazbek Mountain in Stepantsminda Village, 7 km from the 14th-century Gergeti Trinity Church.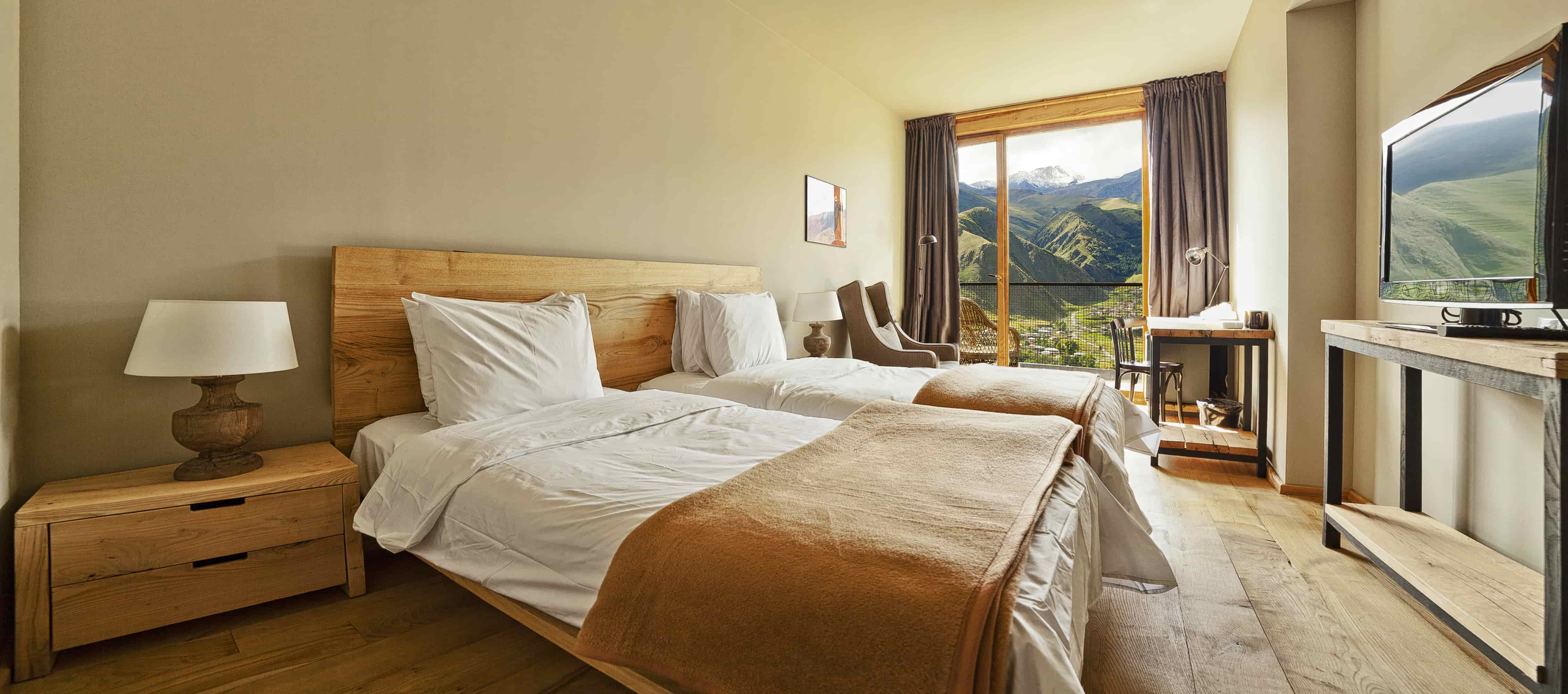 FACILITIES ANDSERVICES
Rooms Kazbegi offers Total of 156 rooms included Standard King, Standard Double and executive rooms Types. The hotel is the very first of its kind in Georgia – a mountain resort hotel which combines a cozy open fire friendliness with a considerable degree of luxury: elegantly simple rooms with plush beds, breathtaking views, international TV channels and instant Wi-Fi. Hotel offers: 24 – Hour front service, room service, laundry, ironing service, Library, luggage storage, complementary onsite parking, and complementary safe boxes at the reception. The indoor pool and spa to come plus the excitement of having a casino in a place of such natural beauty contribute to a holiday destination unparalleled in Georgia. Hotel offers 3 conference hall up to 70 people, equipped with modern technology.
RESTAURANTS AND BARS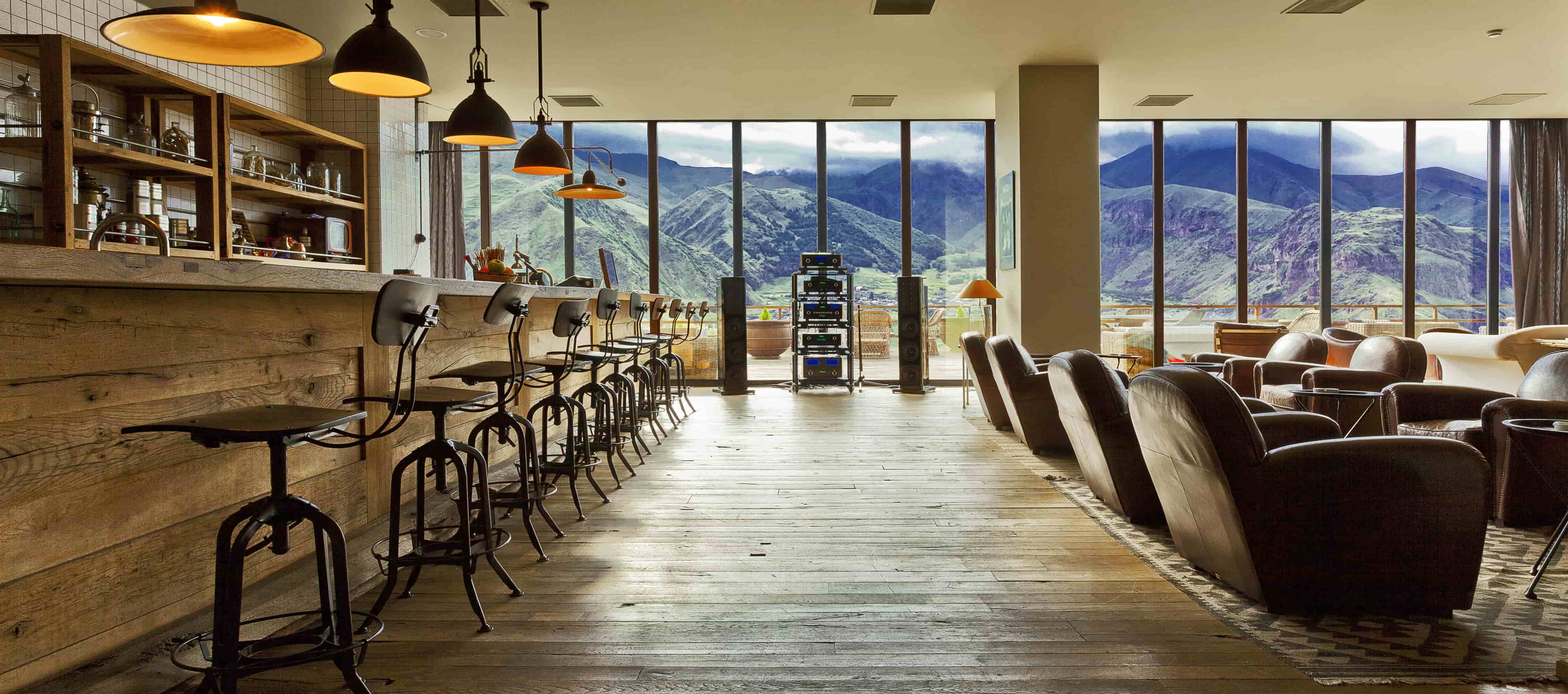 The country atmosphere, from the mare and her foal grazing on the lawn below the wide terrace with its big wicker chairs, to the quad bikes that will take you roaring up the velvety slopes that surround the hotel, this is luxury in the depth of nature to be found nowhere else in this astonishingly beautiful country. The famous Georgian food is laid out in an informal buffet every evening alongside an extensive A La Carte menu and notable wine list.